Let there be light
Controlling the light entering your house not only helps set the mood, but it also acts as an energy saving solution and a security enhancement.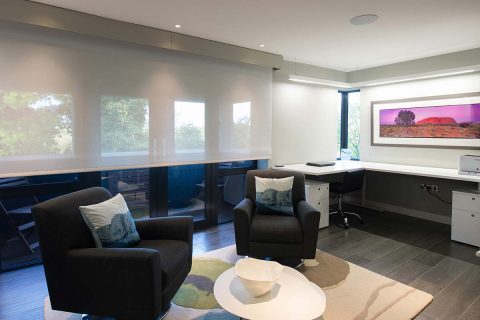 Our window treatments, from the world's leading supplier, Lutron, provide you with precision control over daylight management and the ability to prevent intrusion by unwelcome eyes when you're away, or at night.
Fancy watching a movie in the middle of the afternoon? Blackout blinds that automatically close when you turn on the TV or home cinema projector enable you to remove the unwanted light from the room to enhance your movie experience. And the stylistic possibilities are endless with the choice of window treatments we provide: from roller shades to wooden blinds, or roman shades to curtains and it can all be incorporated into your home automation system, so the push of a button does it all.