You may have seen in the news that Amazon Alexa Fund is investing in the prefab home company, PlantPrefab, in California.  Whether you're an architect, interior designer, property developer or, like us at Clearly Automated, install smart homes, this is something that is likely to prick your interest. Is this the future?  Amazon obviously thinks so and, let's face it, they're usually right (so far!).
So we thought we'd dig around and divulge our findings on here and hopefully save you, dear reader, some precious time.
If Amazon is interested, we're interested!
Clearly, Amazon Alexa Fund exists to invest in home tech and smart devices.  Indeed, Alexa Fund director Paul Bernard stated, "We're thrilled to support [Plant Prefab] as they make sustainable, connected homes more accessible to customers and developers.".
Prefab vs Existing smart home
We don't want to explore why they're investing in prefabs, that subject is well documented.  We want to look at what tech is currently included in the PlantPrefab homes and, although they don't currently have plans to expand outside North America just yet, how the price of their homes would compare to the price of setting up a smart home from existing property in England today.
Why are smart homes becoming a thing?
Those of us who were around in the 70s might remember a flurry of excitement with home automation machines that could control and automate your window treatments, lighting and heating.  The idea kind of flopped – these machines just didn't work well enough as they relied on a system called X10 that used electrical wiring.  The system needed a more robust conduit.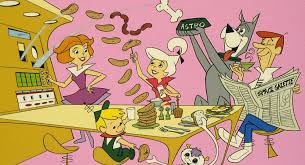 Enter the world wide web.  As with just about everything these days, the internet has revolutionised integrated home tech.  Smart homes and home automation are back with a vengeance, and the technology has already far exceeded what has happened before. Those science fiction fantasy homes we laughed at in the 70s are becoming less comical and more reality.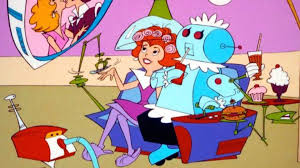 This time smart homes are here to stay
So is this another fad? Is the smart home going to flop and die like in the 70s? Nope. There is very little doubt about it – smart homes and home tech use are expected to rise in the UK and rise fast.  According to Statista, 18.7% of houses in the UK can be classed as 'smart homes'.  This is expected to rise to 39% by 2022.  A huge rise of over 10% in just 4 years.  No wonder big boys like Amazon and Google are wanting a piece of the action.
So what tech is in these prefab smart homes?
Bernard describes the PlantPrefab homes as 'connected', so what tech do they currently offer? If we look at PlantPrefab's standard homes, perhaps surprisingly, there isn't currently a huge amount included, tech-wise.   Every model comes with a Nest thermostat and a smart meter – a good start but certainly not a fully functioning smart home.  Not what we were expecting.  There is obviously scope for customisation however and the point is that Amazon has seen the potential. Presumably, Alexa controlled devices will soon become standard.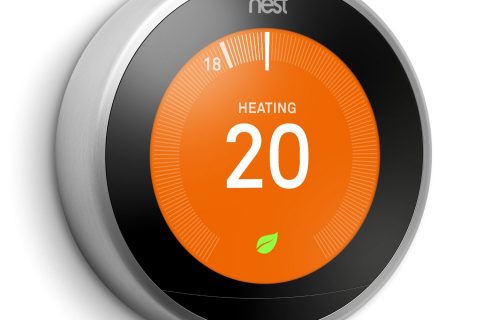 How do PlantPrefab smart homes compare to existing smart home prices?
OK, so for the sake of argument let's presume that these homes are to be smart homes as standard at around the same price as they are today. There are obviously a number of reasons why a prefab house is desirable as a modern option, such as environmental and super speedy construction, but how would one of these homes compare in price to an existing smart home? We thought we'd do a quick, 'back of the envelope' calculation to get an idea.
PlantPrefab offers 9 different standard home designs so for our comparison we picked mid-range and cheapest.
Mid-range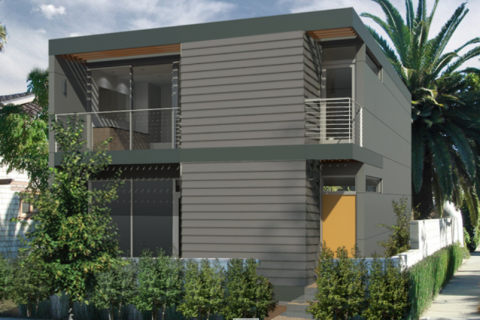 | | |
| --- | --- |
| Bedrooms | 3 |
| Bathrooms | 2 |
| Floor Area | 2230 sq. ft. |
| Modules | $401,000.00 (£305,580) |
| Complete estimate * | $607,000.00 (£462,561) |
*An estimated total cost, including permits, delivery, installation and site prep for a flat lot. This varies by location and site conditions.
Plans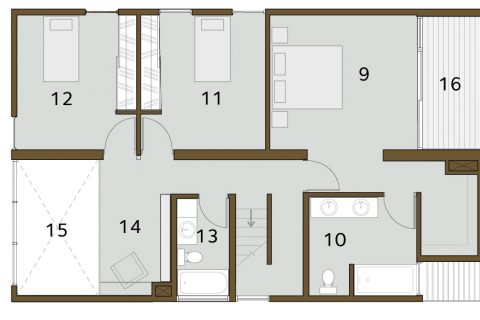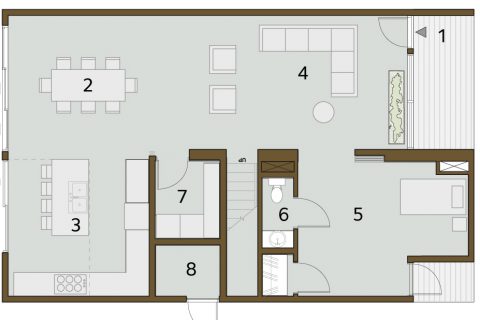 Bottom of the range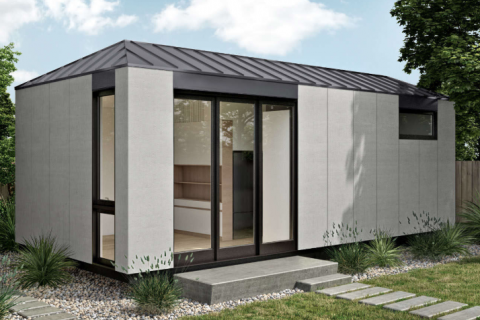 | | |
| --- | --- |
| Bedrooms | 1 |
| Bathrooms | 1 |
| Floor Area | 400 sq. ft. |
| Modules | $99,000.00 (£75,442) |
| Complete estimate * | $160,000.00 (£121,927) |
*An estimated total cost, including permits, delivery, installation and site prep for a flat lot. This varies by location and site conditions.
Plan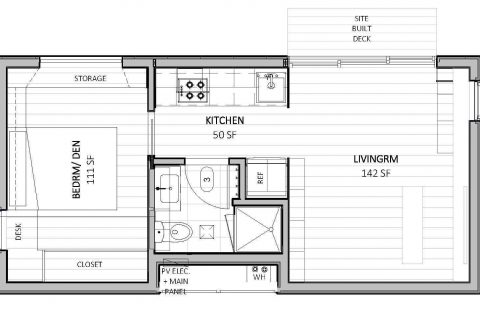 These prices don't include the cost of buying the plot.  In the UK the average price per ha in England is £6,220,086. 
In England a small plot size of 250 sq m would cost an average of £155,502, a larger plot of 400 sq m would cost £248,803 on average.
So the total price including land would be around £711k for the mid-range 3 bed home and around £277k for the 1 bed house.
Compare this to equivalent average house prices in England, a detached 3 bed house costs on average £375,773 and a flat costs £230,459 https://www.gov.uk/government/news/uk-house-price-index-for-august-2018.  Even if you upgraded the house to a fully bespoke integrated smart home, including smart lighting, heating, security, multi-room audio, video and automated window treatments (we estimate a cost of around 6% of the house value) it would bring the price up to around £398k and £244k, still below what a PlantPrefab house would cost with just the Nest thermostat and a smart meter.
Prefab home  & land in England – basic smart devices

Purchase price of existing property in England

Purchase price of existing property in England fully smart home integrated

3 bed detached house

1 bed 1 bathroom

Detached house

Flat / Maisonette

Detached house

Flat / Maisonette

£711,000

£277,000

£375,773

£230,459

£398,000

£244,000
There are others doing prefab homes in the UK, such as Legal & General, who have spent millions on a prefab home factory in Yorkshire, so perhaps the recent news will encourage them to consider producing more affordable prefab smart homes in the future.
From this very casual study, it looks like for now at least, the prefab smart home is not going to take over just yet.  However, we will definitely be keeping a close eye on developments across the pond.
If you want to talk about options for smart home integration in your home or development give Christian a call on 0113 898 0078 or 020 3150 2585 or email sales@clearlyautomated.co.uk
Clearly Automated giving out free tickets to the Homebuilding and Renovating Show 2018 in Harrogate!
If you're based near Harrogate, why not come and see us face to face and take a look at some of our previous smart home projects at the Homebuilding & Renovating Show from 2-4 November 2018.  CLICK THE IMAGE BELOW TO APPLY FOR YOUR FREE TICKETS.  See you there – we're Stand C234