Clearly Automated are the winners of the prestigious 'Best Palladiom, Sivoia QS or Triathlon Shading Project Award' at the 2021 Lutron Excellence Awards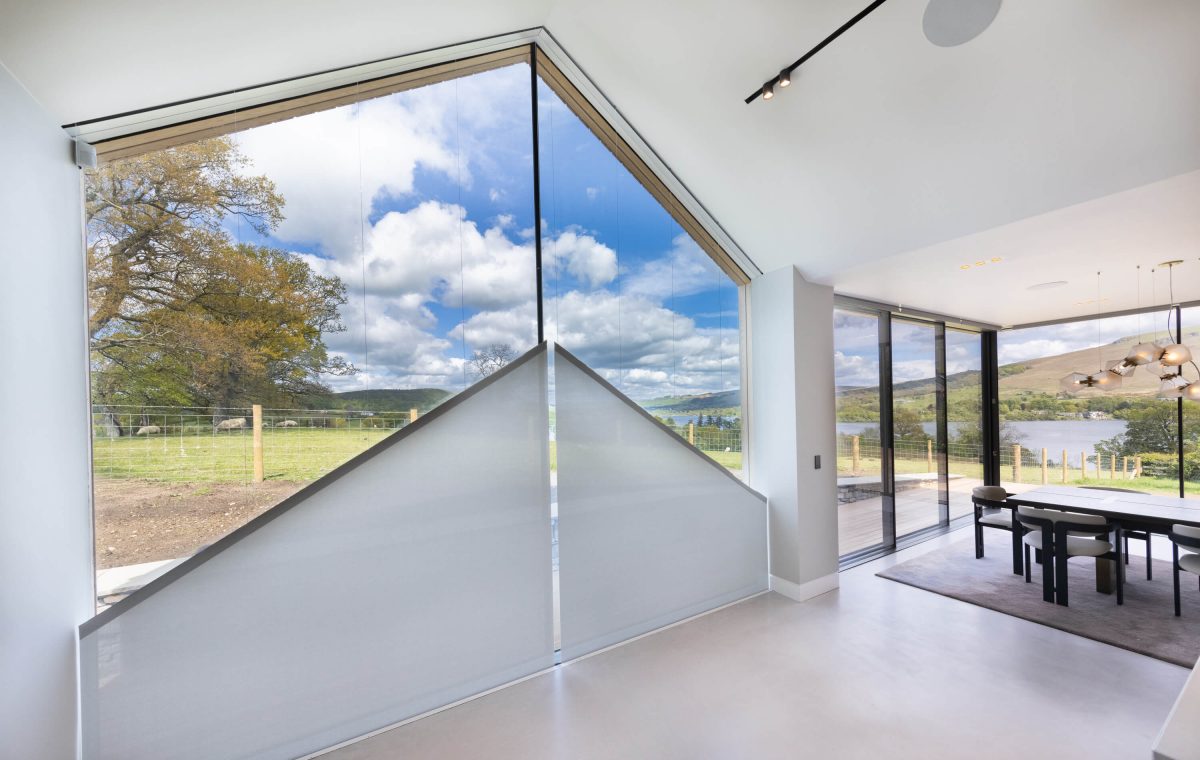 Usually, we look forward to our annual trip to the States for the Lutron Excellence Awards. This year (and last) it was a virtual event which obviously isn't quite the same but still, something to look forward to!
Many years partnering with Lutron
We have been installing both Lutron automated blinds and Lutron lighting control systems for many years now in the North of England and London as well as many other locations across the UK. In fact, we are officially the first Lutron Diamond Dealer in the North of England, an accolade that the team are very proud of. Our automated blinds and lighting control specialist, Lynn Williams, knows everything you need to know about these systems. Her energy and enthusiasm are infectious and over the years she has passed on her knowledge and uncompromisingly high standards to our growing team.
The winning project
We have recently completed a very special project in the Lake District in Cumbria, within the National Park in the North-West of England. The client required a shading system that would honour their unique property with its unrivalled views. This didn't feel like a project, it felt like a responsibility! We worked very hard to provide a shading system second to none.
Some of the challenges included precision hem bar alignment and designing an under floor fixing for the Apex blind in the kitchen area – but coordinating with the other contractors and drawing on all our experience and creativity produced a perfectly intuitive system that we are proud of.
The system we produced met all our expectations and more, and more importantly, our client's. The Lutron Judges obviously thought so too – not long after completion we discovered that we had been shortlisted for the 'Best Palladiom, Sivoia QS or Triathlon Shading Project' by Lutron. To any layperson, this may sound a little abstract but anyone in our industry knows just how coveted this award is! We were delighted.
Up against 20 other Home Automation companies
We soon learned that we were up against seriously tough competition from some of the best home automation and shading companies across the world, many of them far larger than ours. We were so incredibly proud to have been picked as the winners, even more humbling when we saw the calibre of the 20 companies that we were up against. It was emotional!
We have been sent a beautiful crystal trophy which will take pride of place in our office next to our Judges' Choice Award from the 2019 Lutron Excellence Awards. At this rate, we may need to splash out on an Awards cabinet! Joking aside, an Award like this and recognition of our work has put a spring in all of our steps and we are now looking forward to our future projects with renewed vigour. Thank you Lutron!
Watch the full awards here!