Projectors are best, right?
Every movie and film enthusiast dreams of having their own personal home cinema, with a large screen 100 inch plus top-end projector and decent surround sound system – but sometimes this setup doesn't suit all needs, homes and budgets.
Do not despair though, there is an alternative.
Technology has come on leaps and bounds in the last 4 or 5 years. Nowadays a flat-screen TV can actually outdo the performance of a similarly priced projector. Sizes have increased to almost match what you would expect from a modest cinema screen.
What types of TV are we talking about?
LED Screens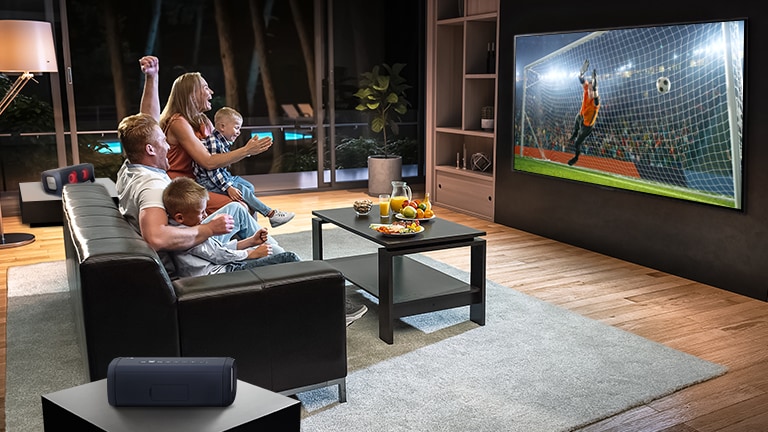 The vast majority of all TVs sold are made from an LCD panel. These are referred to as LED Screens. (Ever wondered why? They are lit by small LED lights, usually in the bottom or sides of the screen).
Affordable
The advantage is they are mass-produced in their millions and can be pretty cheap, even a 75-inch model can cost well below £1000 today, you can even get affordable screens of up to 85 inches, big enough for some as a cinema screen. As the screens are lit by lights they perform well in brightly lit rooms, and they can never suffer from any permanent screen retention or 'burn in'.
But….
The disadvantage of this type of screen is the very thing that people get attracted to ….the brightness! As LED screens are lit by lights the dark scenes or black areas of the picture do not work too well, as the lights need to stay on or the picture would go out. So you get greys instead of black and light blooming around bright parts of the picture, sometimes even light bleed from bright areas. Manufacturers employ various techniques to mask this problem, some better than others.
LED FALD Screens
FALD (Full Array Local Dimming) screens are LED screens that try to combat the light problem.
These screens employ lots of light zones in the back of the screen which can be individually dimmed to help more accurately produce darker areas on the screen. There can be hundreds of these light zones in top-end FALD LED TVs and they do a very good job of correcting the problems that non FALD screens can have. These screens can be very bright and go pretty dark creating an overall more accurate picture.
OLED Screens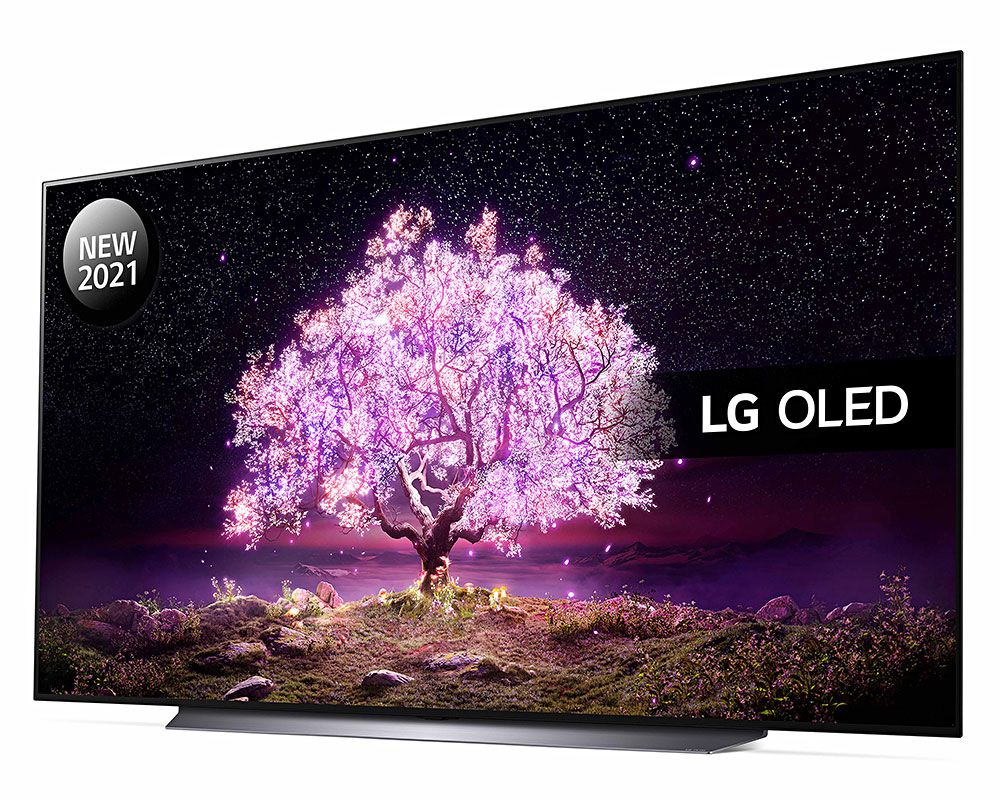 OLED (Organic Light-Emitting Diodes) screen is a flat light emitting technology, OLEDs are light-emissive screens that do not require a backlight. This means that on a 4K OLED screen there are technically 8 million lights lighting the screen, compared to a few hundred at best lighting the top end FALD LED screens.
The 'Rolls Royce' of TVs
OLED screens are the pinnacle of consumer TV technology with benefits over LED screens of improved black levels as every light can be turned off if not needed so image quality is very realistic. They also have better viewing angles than other types of screens. Since they became commercially available about 7 years ago, the majority of AV press awards, vote OLED TVs the best TVs for picture quality.
But…
OLED screens are not perfect, they do not go as bright as a top-end LED …but come close. Theoretically, you can get image retention or permanent damage to the screen by burning in a static image, but you would have to have the same image on the screen for a few hours. It is almost impossible to do this with normal use, and the screens have a wide selection of tools to combat this problem, so it's not really an issue.
Good enough for movie directors
Most film production companies use OLED technology in their studios as it shows the movie the way the director wanted it to be shown. These screens are professionally calibrated to TV and film standards.
What's calibration and why is it necessary?
You can have your screen professionally calibrated at any time, it can make all the difference as you will see the movie or TV program at the same colour and brightness levels that the filmmaker saw when they edited the film in the studio.
Any other reasons for picking a TV over a projector?
Some other reasons why a large screen TV can be a great substitute for a projector, are that picture technology in TV is normally ahead of projectors, certainly for the low to middle-priced machines.
Enhanced vision
Nearly all TVs have High Dynamic Range (HDR) picture technology built-in as standard. These picture enhancement processes like Dolby Vision and HDR10 are widely available from streaming services and on 4K Blu-Ray discs. HDR vastly improves picture quality, by showing more of the detail in dark and bright areas of the picture. This is not always available in projectors, and if it is normally there would just be standard HDR or maybe Dolby Vision in higher-end machines.
Brighter
TVs are now brighter than ever, the best TV screens can go up to 4000 Nits this is around 13000 Lumens! Even Sony's new VPL-VW5000ES Projector can only go to 5000 Lumens. This makes a large TV screen very usable in a bright room which most projectors would not be at their best.
To sum up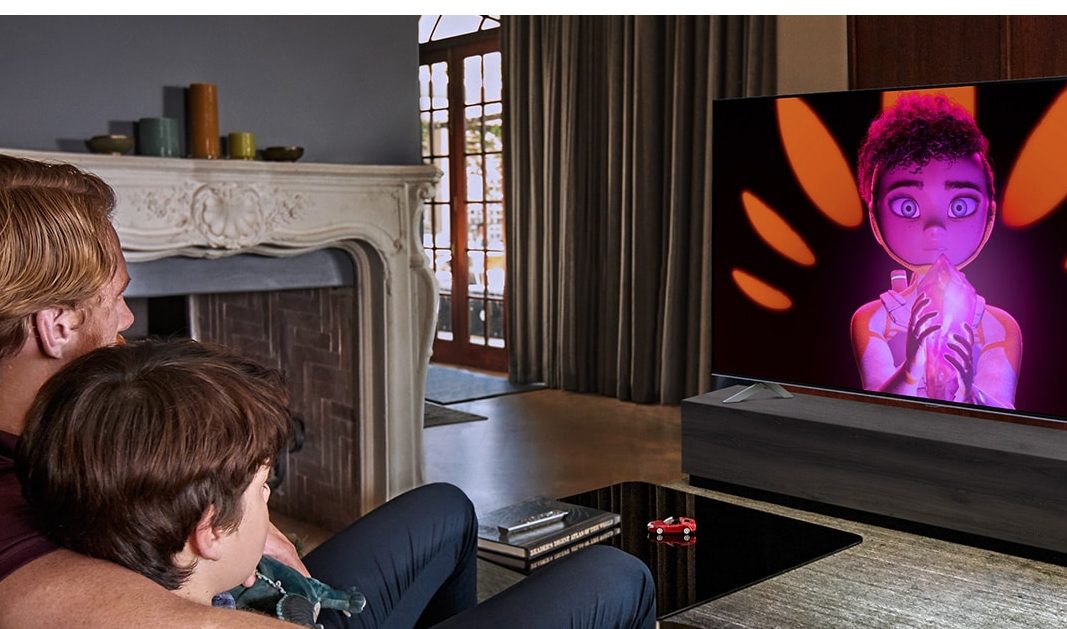 Large flat-screen TVs are getting better and cheaper all the time, but you still have to go for the middle to top-end screens to get the best picture. Don't be attracted to the size versus price as not all big TVs will perform the same and you could be disappointed by poor motion handling, colours, and contrast seeing blurring and juddering, washed-out colours instead of deep dark ones and greys instead of blacks. As well as having longer lifespans than projectors, TVs are easy to wall mount and can be watched in any type of room lighting.
TVs will never replace a good projector, screen and sound system for a real cinema experience, but worth a look if you haven't seen just how big and good the TV screens are today, and I haven't even mentioned 8K TV screens ….maybe next time!
If you are considering a new projector or large TV, the best option is to get good advice at a very early stage in your project, it will save you time and money later on, and assure you get the right equipment for your room.
Happy viewing!
Written by David Conner of Crampton and Moore

David and his team have been partners of ours for many years and we trust them to provide the best advice and service out there when it comes to TVs and home cinema.