Precision engineering in everyday items isn't just about Swiss watches and supercars
Are you a perfectionist? Do you appreciate a perfectly crafted piece of engineering? Yes? Then you will love this development in electronic shading systems from one of the world's leading creators.
Enter the Palladiom Shading System
Launched in 2018 with a 2022 update, the craftwork of the new system, the beauty of this perfectly functioning instrument is a new take on an established concept.  The Lutron Palladiom keypad was the first product in the Palladiom range designed to offer beautifully crafted control for lighting, shading and temperature.  Lutron then took this a step further with the exposed Aluminium brackets which are proving so popular.  As one of the few Lutron trained Palladiom shading system installers, we have no hesitation in recommending this system to our customers.

Why we chose Lutron
We are an independent home automation company with 17 years in the industry. We decide which products we use based on what is the best value for money for our customers. So why Palladiom? To answer that question, it's important to look at the company that makes Palladiom, Lutron. Lutron is a US-based company that has a history of innovation that goes back to the 1950s. It's one of those family companies that refuse to put profit before quality and customer service. Rare these days! It's a company ethic that aligns with ours. They never settle, investing in the ongoing development and fine-tuning, only the best will do. The result is a quality that cannot fail to impress and continue to bring satisfaction on a daily basis. Some people overlook the intricate infrastructure of a building such as lighting and shading. Whether it's in your workplace or at home, these elements set the mood of your everyday environment.
Minimal quality
Have nothing in your house that you do not know to be useful or believe to be beautiful

William Morris
Now there's the truth! In a world of over-consumption and obscene levels of waste, it's time to re-think how we furnish our spaces. In the hangover of this cluttered world, more of us are seeking serenity, simplicity and quality, perhaps a reflection of nature itself. We know that Palladiom blinds are useful, we believe them to be beautiful and they will last. Let's have a closer look.
Everything exposed!
It's all about showing skilled workmanship and creating a minimal clean look. The bracket shown here is hand finished and you can opt for different coloured aluminium finishes to suit your interior design, with an equally graceful matching keypad, pictured above. In fact, when it comes to customization of the Palladiom blind, we could write a whole separate blog on all the options!
Whispered synchronicity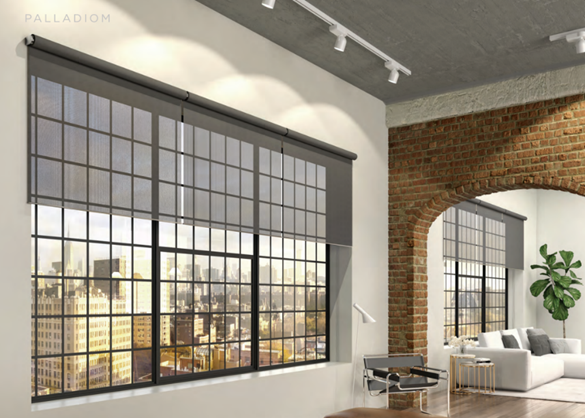 One of our favourite designs is a side-by-side installation. The motion is programmed to work in synch using Lutron's Intelligent Hembar Alignment, designed to synchronize all automated shades in a single room—or in an entire home – at the press of a button. The result is totally satisfying to experience and with the Palladiom being the quietest shading system Lutron has ever created, you could hear a pin drop during activation.
Wired and non-wired options – only change the batteries every 5 years!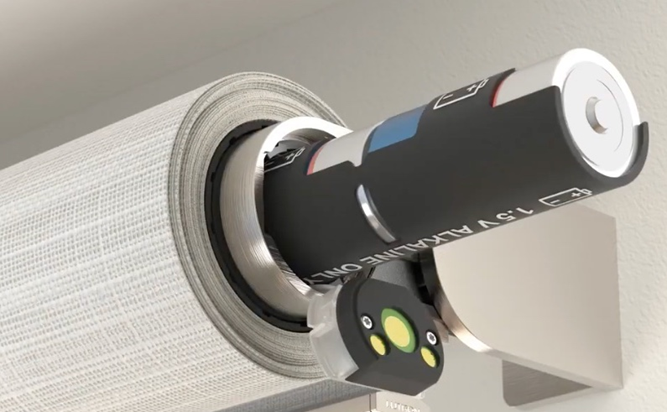 Originally the Palladiom was a wired-only option but true to form, within 4 years Lutron had developed a battery-operated version that requires no wiring. Great for retro-fits, in fact far more convenient in many situations and because of Active Energy Optimization, standard batteries can be used, will last 3-5 years and are easily replaced without the need for expert assistance.
Attention to detail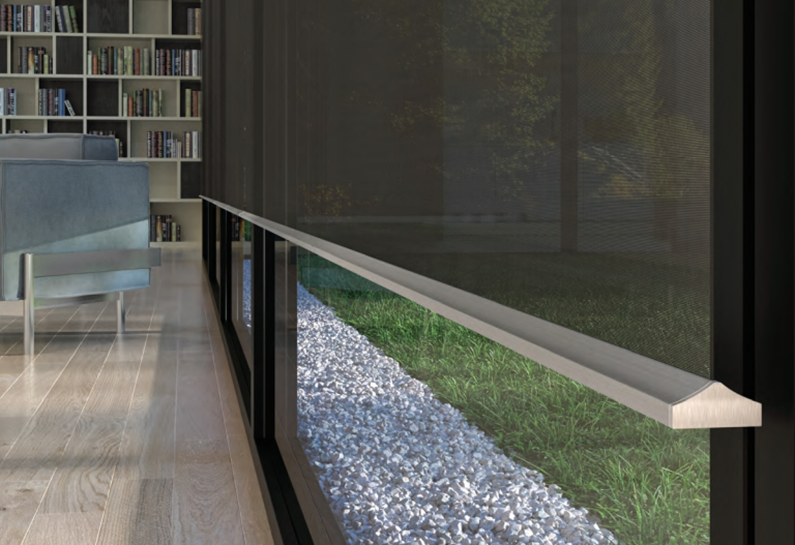 Possibly one of the coolest features for us is the Palladiom bottom rail. This hembar option appeals to any self-respecting perfectionist out there. Completely unique and exclusive to Palladiom, it sits parallel to the window sill and when the blind is fully opened, the rail fits snuggly into the space behind the roll. So tidy, clean and minimal. Pure elegance!
We don't like having favourites, but….
We have been installing motorized blinds and shading systems for as long as we like to mention and there are many options we would recommend to our clients depending on their requirements and budget. But if we had to pick our favourite for 2022, well, it would have to be the Lutron Palladiom Shading System. We love it!
If you would like to have a no obligation chat with one of our experts, we'd be more than happy to hear from you. Please call us on 0113 898 0078.