It's a misconception that automated blinds and shades need to be fitted during the construction of a new build or extension, or 'before the 2nd fix' as we say in the industry.
There's no denying that it throws up different challenges but at Clearly Automated we have a 'can do' attitude and our customers' wishes are at the heart of our motivation. We can install made to measure top of the range automated blinds in new builds and renovations alike, in both residential and commercial settings across the UK.
Another misconception is that all blinds are pretty much the same. Definitely not! We are talking about the Rolls Royce of electronic blinds here. They look great and they work. One of our favourite brands that we use as a solution to the retro fitting problem is Lutron Triathlon blinds.
"Design is not just what it looks like and feels like. Design is how it works."

Steve Jobs
Why automated blinds and why Lutron?
Some of the reasons you might pick a Lutron Triathlon blind over 'any old blind'
battery powered functionality (batteries last up to 5 years)
easy control – with a push of a button on a remote control, voice control or mobile app
convenient to use over hard to reach windows
improved privacy – only where you need it
perfectly aligned and silently work in unison
pick your required levels of opacity, fabrics, colours and styles
integrate with your smart home / home automation system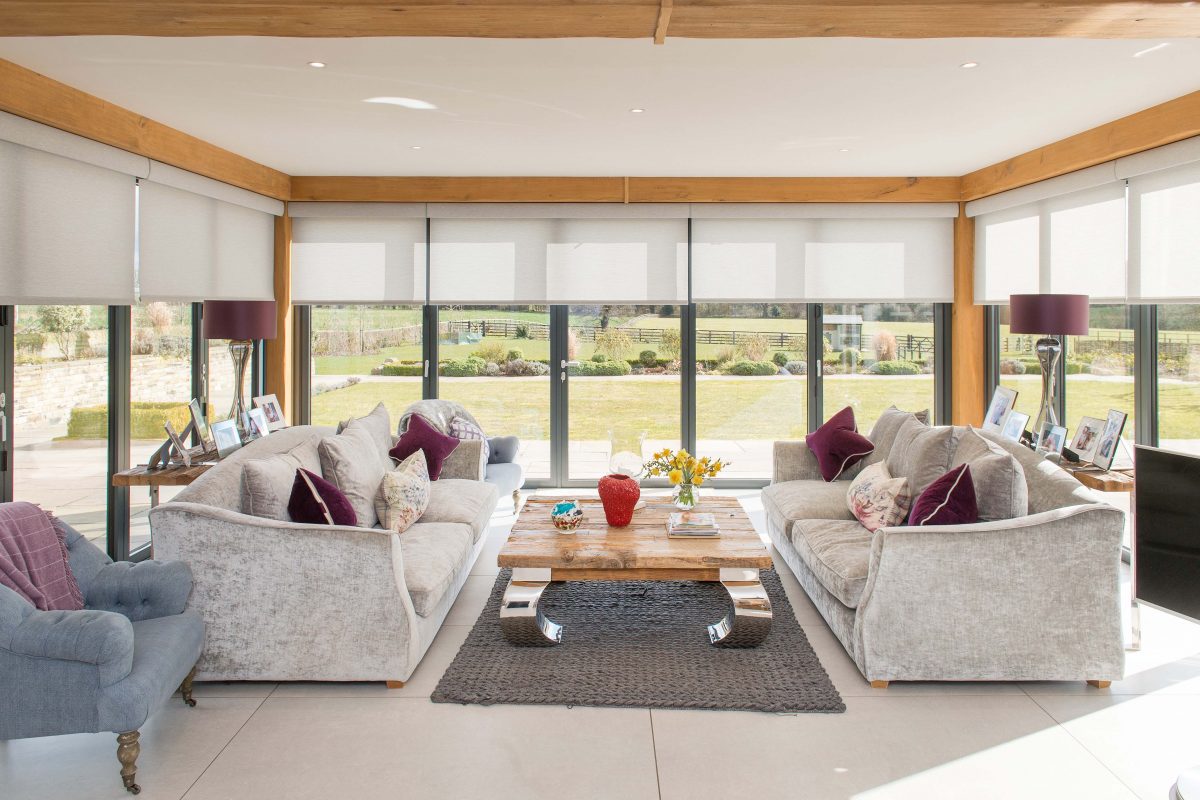 "The ease by which we can open and close the blinds has literally transformed the way we live in our home. We can go from reading in natural light to watching the tv in an instant. Clearly Automated's team of professional technicians measured and fitted the blinds with a minimum of fuss and I would have no hesitation in recommending them."

The Williams Family – North Leeds
So, what ever stage of the build process you are at – it's never too late to add these elegant window treatments to your property. We've worked with Lutron for 16 years now and the company started up in the 60s. They are a privately run, family owned and operate from people-centred core principles, not just profits. Their principles align with ours at Clearly Automated.
We work up and down the country but mainly in Leeds, Cheshire, Harrogate and London. We are the first company in the North of England to have been given the Diamond Dealer accolade by Lutron Electronics and won the Judges' Choice in the 2019 International Lutron Excellence Awards.
Contact us for an informal chat or to arrange a demonstration.