There's a reason why those three words are said in that order. It's not because of the logical order that one must follow when starting to make a movie, but because of the hugely significant importance of the lighting in the process. Without light, there isn't a movie. Sure, good directors can work wonders with egotistical actors and low budgets to get the results they want, but ask any of them what the most important thing is when it comes to actually shooting the movie, and they'll say, "the lighting".
It's the same for photographers. There is a saying among snappers that goes something like this: "Amateurs worry about the kit, professionals worry about the money and photographers worry about the light."
Light is key to so much. We take it for granted, but without it we can be both figuratively and literally lost. That's why the role of the lighting designer in TV, films, theatre is so important – we need it to see and to see.
In the home, lighting is just as important as it is in the world of the arts to create the ambiance required. Even before the days of electric light, the role it plays was understood. Flaming torches and gas lamps may have been inferior in illumination terms to the electric light bulb, but their use was just as carefully planned to light the way and create and atmosphere. And let's not forget that in architectural practices, the use of natural light and artificial light is every bit as important to the realisation of the creative process as are the bricks and choice of paint.
Who are the masterminds behind lighting? What makes a famous lighting designer famous? And indeed, what is a lighting designer – is it someone who creates the light fitting or someone who plans the use of light within a space?
Setting out to write this blog, I wanted to focus on a well-known lighting designer, but as I can't decide whether a lighting designer is someone who designs lights or designs light, I'm going to look at two people. One of each.
Possibly the most famous architectural lighting designer was Richard Kelly. Way ahead of his time, New York based Kelly established a lighting consultancy back in 1935. He struggled to sell his lighting consultancy work, reflecting that "There weren't lighting consultants then. Nobody would pay for my ideas, but they would buy fixtures."
Graduating in 1944 from the School of Architecture at Yale University, he persevered with his work in lighting design, which began to find some traction in the 1950s. His understanding of the behaviour of light led him to come up with the terms "Focal Glow", "Ambient Luminescence" and "Play of Brilliants", to explain the particular effects he made use of. Over the course of his career, Kelly worked with over 80 high profile architects, including Mies van der Rohe and Eero Saarinen, on more than 300 major projects. His approach to problem solving saw him blending technological solutions with artistic creativity to transform ordinary spaces into beauty. You may well have heard of some of his more famous achievements: Mies van der Rohe and Philip Johnson's Seagram Building and The New York State Theatre at the Lincoln Center, designed by Philip Johnson.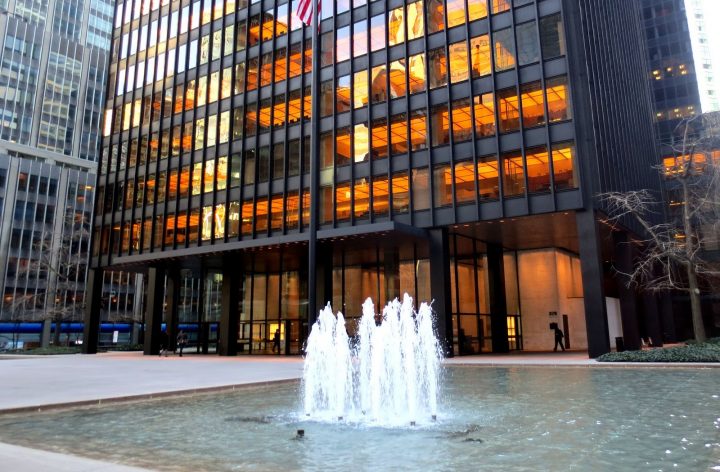 Richard Kelly said that "Lighting is such a large part of the visual arts – architecture most of all – that I'm sure the best we can do today will be inadequate tomorrow." He was a visionary, who understood that lighting is key to how we experience architectural spaces and the built environment. He believed that lighting design has to be given equal billing to the other architectural elements. This is something we firmly agree with at Clearly Automated. That's why we work closely with specialist lighting consultants and designers when creating home cinemas, media rooms and living spaces for our clients.
The fittings that go into your newly designed home are equally important to the way in which they are used, and there are many stunning pieces of lighting equipment available now. Probably the most well-known British designer of lights is Tom Dixon, whose products have found favour with many design conscious consumers. A self-trained designer, originally from Tunisia, Dixon has had an illustrious career since he first came to light (excuse that dreadful pun) in the mid 1980s. As head of design for Habitat from 1998 and its creative director until 2008, he was responsible for the rebirth of this iconic British brand.
His Design Research Studio is an interior and architectural design studio, which has many high-profile projects under its belt, including Jamie Oliver's Barbecoa restaurant in London. But it is lighting that he is most famous for and he likes it to be a focal point. Dixon champions "extremism" in design, saying "Design is improved by radicalisation." Perhaps his statement piece is the Copper Ball Pendant which has found its way into many a home around the world. Not only does it stand out in its splendid bright copper finish – definitely not subtle, but it also plays with the light in the room in its highly reflective surface, creating a dual role in the lighting effects in the room.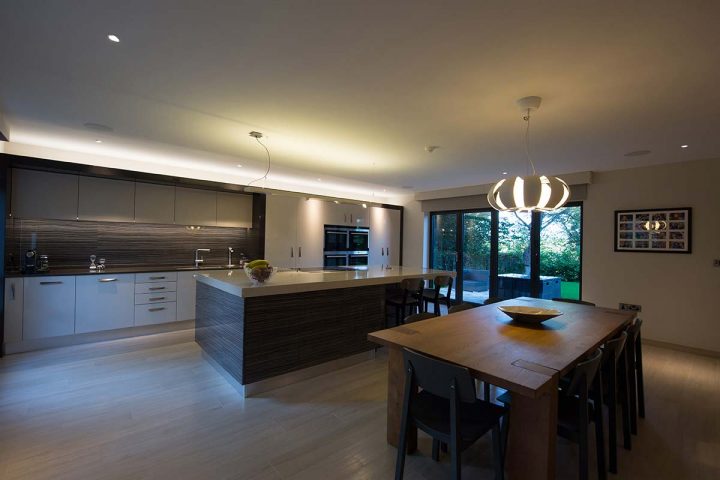 We believe there is a place for both the subtle hidden lighting that creates moods without apparent fittings and the dramatic statement pieces. Working with our expert designers and to your brief, we'll ensure your finished project reflects your personality, your wishes and creates the atmosphere you want in your home. Contact us to discuss your desires and we'll help you realise them.